– Your Framework will ask if you want to use saved API info.
– Type N
– Press Enter
– Now you will open a browser window, and go to https://www.kucoin.com/account/api/create
– Login if you are not already logged in
– If you have never created an API key for Kucoin, you will have to deal with some one time security stuff on this API page. This process varies from person to person so instructions for this part are not included here.
– You should see this on the API page. Fill it in.
COPY DOWN THE PASSPHRASE (RED BOX)!!!!!! YOU WILL NEED IT FOR THE BOT: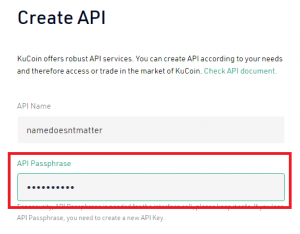 – After that, scroll down and check General and Trade permissions, and No IP Restriction, then hit the Next button.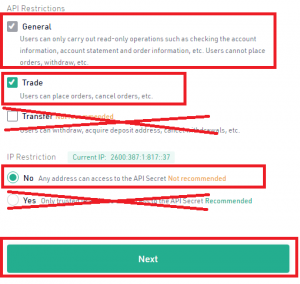 – Do the security stuff.
– Copy down the Key and Secret. You will need these for the bot. Make sure you get the Secret NOW because you will not be able to see it again.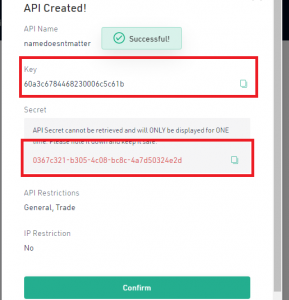 – After you have copied down the Key AND Secret, press the Confirm button.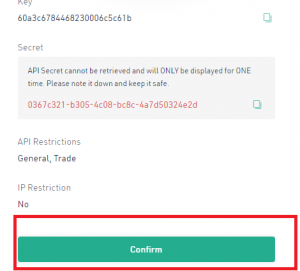 – Now go back to the bot and enter in each API thing as it asks for it. Passphrase first, then Secret, finally Key.
– You are finished with API setup!