Step 1 – Create a Kucoin account
This is where your crypto will be held and traded.
Please use our referral code when signing up to receive 20% off trade fees on Kucoin!
QBSSSPAD
Coin Collector uses the USDT in your Trading account on Kucoin to make trades. Please deposit USDT into your Trading account now.
Step 2 – Create a Coin Collector droplet on DigitalOcean
This is the cloud computer where your bot will be running.
When creating a Droplet, search the Marketplace for Coin Collector by PowerTrader.net
You only need the $5/month droplet to run Coin Collector.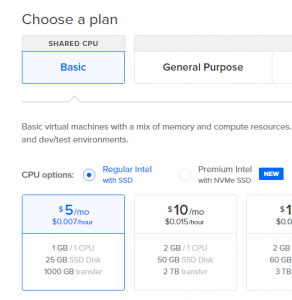 After your droplet is created, go to it's console.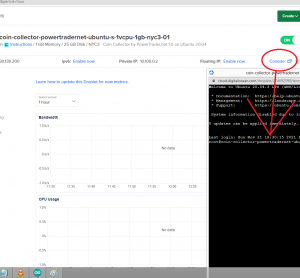 Step 3 – Create your PowerTrader account
Step 4 – Activate Your PowerTrader Membership
You can activate your Membership here after creating your PowerTrader account. Cost is only $100 for a Lifetime Membership!
Step 5 – Setup Your Coin Collector Trading Bot
Follow our full and detailed setup instructions here.