Step 1 – Create a Kucoin account
This is where your crypto will be held and traded. You have full control of this account and any funds you put into it.
Please use our referral code when signing up for Kucoin!
QBSSSPAD
Coin Collector uses the USDT in your Trading account on Kucoin to make trades. Please deposit USDT into your Trading account now (We recommend using a subaccount).
WaveRider uses the USDT in the Futures accounts of 2 subaccounts. Please deposit half your USDT into one subaccount, and the other half into the other subaccount.
Step 2 – Create a Coin Collector droplet on DigitalOcean
This is the cloud computer where your bot will be running.
When creating a Droplet, search the Marketplace for Coin Collector by PowerTrader.net
You only need the $5/month droplet to run our trading bots.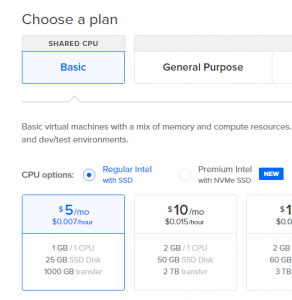 After your droplet is created, go to it's console.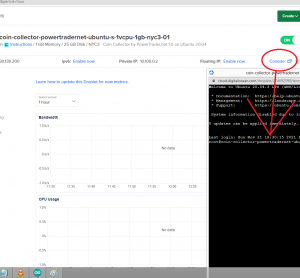 Step 3 – Create your PowerTrader account
Step 4 – Activate Your PowerTrader Subscription
You can activate your Subscription here after creating your PowerTrader account.
Step 5 – Setup Your Trading Bot
Follow our Coin Collector setup instructions here.
Follow our WaveRider setup instructions here.
PowerTrader's Coin Collector bot and WaveRider Futures Hedging Bot are nothing more than tools, and you are FULLY responsible for using these tools properly. There are always risks involved with trading and investments. You should still manage your portfolio, only run the bots when you feel it is safe to run them, and only invest what you are willing to lose. Past performance does not guarantee future results. We do not provide refunds. We do not provide reimbursements for any matter. We are not providing investment advice. We are only providing software and subscriptions to use the software.